◆ 位于日本爱知县的犬山将迎来该地区第一家国际品牌酒店——英迪格。近日洲际酒店集团与名古屋铁路公司(Meitetsu)已经签署协议,英迪格犬山有乐苑店将于2021开业。
◆ Radisson酒店集团宣布在东欧及俄罗斯地区的第一项合作协议已签署。Tsinandali地产,Radisson精选酒店将于2018年10月,在乔治亚州卡克赫提的葡萄酒产区盛大开业。
◆ 南丁格尔智能解决方案有限公司和默勒联盟有限公司在住宿业引进了便携式声音屏蔽系统。这两家公司有一个共同目标,就是帮助酒店客人更快入睡,并保持更长的睡眠时间。这样做的好处是,酒店减少了噪音投诉,降低了偿付费用以及加强了健康项目。此系统,取代了电源插座,由南丁格尔智能解决方案公司专项研发,设备噪音极低如气流一般。
◆ 凯悦酒店集团宣布阿拉伯联合酋长国住宅明珠---阿布扎比君悦酒店今日开业,该酒店位于阿联酋首都阿布扎比,是该地第一家君悦酒店。
◆ 位于加利福尼亚佩布尔比奇的精品度假村度假酒店Casa Palmero做了翻新。由京都四季酒店(HBA)设计师执刀,加入地中海风格,改造工程与Pebble Beach Resorts 2019百年庆典完美契合。
◆ 万豪国际宣布其旗下的万豪傲途格将会在伯利兹推广,并同时推出Alaia新理念。Alaia位于历史悠久的圣佩德罗镇,其将分五个阶段进行开发,包括对现有公寓结构进行大修,以打造155个重点海滨度假胜地。
Hotel Indigo Inuyama Urakuen Announced for 2021
英迪格酒店犬山有乐苑店将于2021年开业
Inuyama, in Japan's Aichi Prefecture, will get its first internationally-branded hotel, with IHG and Nagoya Railroad (Meitetsu) signing an agreement to open Hotel Indigo Inuyama Urakuen in the second half of 2021.
No two Hotel Indigo properties are the same, with each drawing on the story of its local area to inspire every aspect of the hotel to help guests feel part of the destination. That's why Inuyama, with its rich history, castle, museums and teahouses, is the perfect fit for the brand.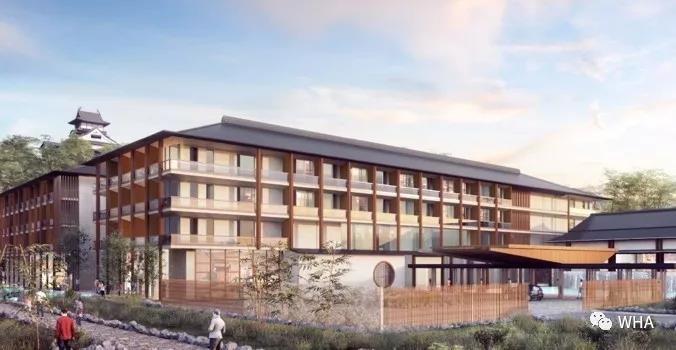 The 150-room hotel originally opened in 1965 and currently operates as the Meitetsu Inuyama Hotel, the leading hotel in the area. Building on that success, the property will be rebuilt with a striking modern design and reopened as Hotel Indigo Inuyama Urakuen, taking advantage of IHG's global reputation and systems. When it opens its doors, it will feature a neighbourhood café and bar, meeting rooms, a spa, health club, resort centre and retail outlet.
The design will ensure the hotel fits naturally into the neighbourhood, telling stories of the local culture by weaving together rich materials, colour palette and custom pieces from local artists and furniture makers.
Inuyama is well known for its 16th-century Castle as well as Urakuen, a peaceful garden with the centuries-old Jo-an teahouse, the Meiji-mura Museum which features restored 19th-century buildings from the Meiji era, and Little World, an open-air museum with traditional houses from across the globe. These attractions make it the perfect escape for guests who are looking beyond bigger cities like Kyoto or Osaka, as well as business and events travellers.
The owner, Nagoya Railroad (Meitetsu), will take advantage of its transportation connections to develop a tourism route from Nagoya to Kanazawa, revitalising the destination and attracting visitors from around Japan, and the world.
IHG currently has 33 hotels operating under three brands in Japan, including: InterContinental, ANA Crowne Plaza, Holiday Inn, with another 2 in the pipeline, including ANA InterContinental Beppu Resort & Spa and Hotel Indigo Hakone Gora.
The Tsinandali Estate, a Radisson Collection Hotel to Open October 2018 in the Wine Region of Kakheti, Georgia
乔治亚州卡克赫提葡萄酒产区Radisson精选酒店将于2018年10月开幕
Radisson Hotel Group announced the signing of the first Radisson Collection hotel in Eastern Europe and Russia. The Tsinandali Estate, A Radisson Collection Hotel will open its doors in October 2018 in the iconic wine region of Kakheti, Georgia.
True to Radisson Collection's pioneering ethos, the Tsinandali Estate will establish a new benchmark of quality in the country. A model of locally-inspired, contemporary design, the property will set out to shine a light on Tsinandali's rich history and build the region's profile as an emerging travel hotspot.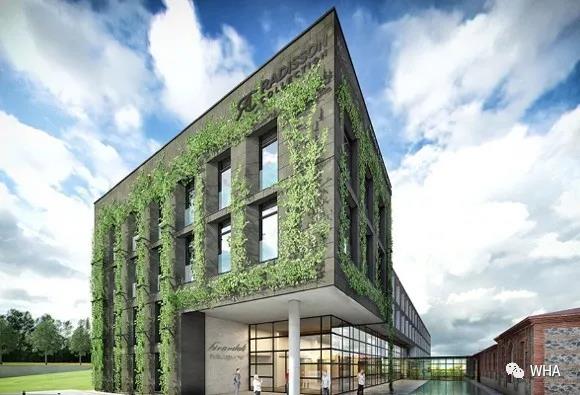 A truly unique property, the hotel is set amidst the Tsinandali Estate's own remarkable vineyards, amongst the finest in a region renowned for its diverse selection of wines. The hotel grounds also neighbor an historic 18-hectare park, only a short distance from the Tsinandali Palace Museum of Prince Alexander Chavchavadze – a memorial to the founder of Georgian Romanticism and an important cultural attraction in its own right.
The hotel will offer 141 stylish guest rooms and suites and a range of exceptional hotel facilities. These include an infinity rooftop pool, with stunning vistas of the Caucasus Mountains; an energizing hotel spa; an exciting variety of restaurants; an open-air amphitheater, for 1,200 guests; sophisticated meeting facilities; a helicopter landing spot and – of course – exclusive access to the Tsinandali Estate park.
The on-site Tsinandali Vineyards offer an authentic Georgian experience for our guests, with a unique vinotheque, wine-tasting bar and Prince Alexander Chavchavadze's personal wine cellar collection. It will offer a truly inspiring experience for wine lovers and an insider journey into the heritage of Georgian wine production.
The Tsinandali Estate, A Radisson Collection Hotel will be located 104km from Tbilisi, the Georgian capital. It will feature stunning MICE facilities, designed in a Georgian architectural style by world-renowned industrial designer Ingo Maurer in collaboration with celebrated Georgian artist and sculptor Tamara Kvesitadze.
New Guestroom Sound Masking Technology Aims to Improve Sleep Experience
新客房应用声音屏蔽技术,旨在改善睡眠体验
Two companies have recently introduced portable sound masking systems to the lodging industry - Nightingale Smart Solutions Inc. and K.R. Moeller Associates Ltd. The aim of each company is to help hotel guests fall asleep faster and stay asleep longer. While doing that, hotels can benefit from fewer noise complaints, reduce reimbursement charges and beef up wellness programs.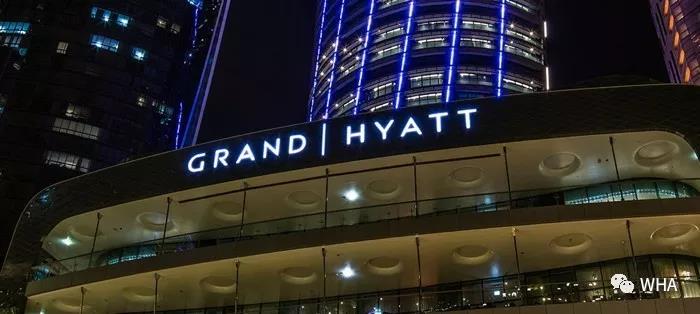 ● Outlet Plate Replacement
The solution currently offered by Nightingale Smart Solutions is a plug-in system the size of an outlet plate. It replaces the outlet plate. Each unit has two micro speakers that fill the guestroom with comfortable sounds scientifically engineered to mask disrupting noises. Nightingale can be personalized to the room's acoustics and sleeping conditions.
Nightingale was created by the acoustic experts and audio engineers at Cambridge Sound Management. The system is designed to mask common disruptive indoor and outdoor noises, resulting in a better night's sleep. Nightingale uses proprietary sound curves to blanket a hotel room in soothing ambient sound, called sound blankets, optimized for the room's acoustics.
● Nightingale from Nightingale Smart Solutions
A key advantage of Nightingale for hotels is its ability to be controlled from the front desk or integrated into current AV and IT systems. It can also be controlled via an app on an in-room tablet or mobile device. It can also be accessed using a personal computer. Nightingale works on Wi-Fi with a frequency of 2.4 GHz.
"With advanced sleep technology, functional hardware design, and customizable cloud-based control options, Nightingale has proven extremely popular with hospitality customers," said Christopher Calisi, CEO of Nightingale Smart Solutions, in a press release announcing new deployments and trials of the Nightingale. "Hospitality brands recognize that the guest experience is critical to success, and a good night's sleep plays a big factor in that experience."
In a clinical sleep study performed by Harvard Medical School and Brigham and Women's Hospital, Nightingale was shown to significantly reduce sleep onset latency (the time it takes to transition from full wakefulness to sleep). Nightingale helped participants fall asleep 38 percent faster than when they tried to fall asleep without Nightingale. The outcome of sleeping with Nightingale was comparable to taking an above average dose of prescription sleep medication.
● Sound is Like Soft Airflow
Moeller says the goal with his company's MODIO by LogiSon system, which is typically mounted to the back of any flat screen TV, furniture or the wall, is to raise the guestroom's background sound level to cover or mask intruding noises. Using a knob, guests can control MODIO's ambience the same way they control temperature and lighting. The sound is like soft airflow.
Grand Hyatt Abu Dhabi Hotel & Residence Emirates Pearl Open
阿拉伯联合酋长国住宅明珠---阿布扎比君悦酒店开业
Hyatt Hotels Corporation announced today the opening of Grand Hyatt Abu Dhabi Hotel & Residence Emirates Pearl, the first Grand Hyatt hotel to open in the United Arab Emirates' capital city, Abu Dhabi.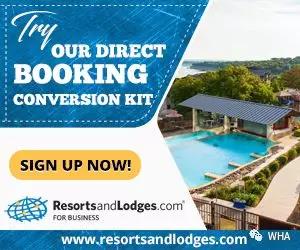 As the second Grand Hyatt hotel in the United Arab Emirates, joining Grand Hyatt Dubai, the Abu Dhabi property is a noteworthy addition to Hyatt's steadfast growing hotel portfolio in the Middle East. The hotel is currently operating with a limited room inventory and a limited number of dining options. All other facilities, including the Grand Club, are expected to be available for guests in late 2018.
A short 35 minute drive from Abu Dhabi International Airport and the Louvre Abu Dhabi, the hotel is located along the charming Corniche, offering generous beachfront promenades and stunning landmark city views that feature famed UAE landmarks, including Emirates Palace, the Presidential Palace and The Founder's Memorial.
"We are excited to open Grand Hyatt Abu Dhabi Hotel & Residence Emirates Pearl today," said Julien Gonzalvez, general manager of the hotel. "This opening marks an important milestone in Hyatt's growing portfolio in the Middle East. The property is set to become an iconic and sought after venue for both local and international visitors alike."
"Today, we are proud to open our new landmark hotel and residences, a destination with a premium location and hospitality excellence that will strongly contribute to the growing, high-quality tourism and travel sector in the UAE capital," said Ahmed Seddiq Al Mutawaa, chairman of EPDI, the owners of Grand Hyatt Abu Dhabi Hotel & Residences Emirates Pearl. "With the utmost dedication, our team has designed and built an exceptional and timeless luxury property which celebrates our local culture and history, and incorporates features such as the story of the natural pearl, a historical and famously symbolic Abu Dhabi treasure."
HBA Completes Upgrade of Casa Palmero at Pebble Beach
HBA完成了Casa Palmero的升级
The boutique resort-within-a-resort Casa Palmero at Pebble Beach in California has unveiled its refresh. Designed with a Mediterranean influence by Hirsch Bedner Associates (HBA), the revamp coincides with Pebble Beach Resorts' 2019 centennial celebration.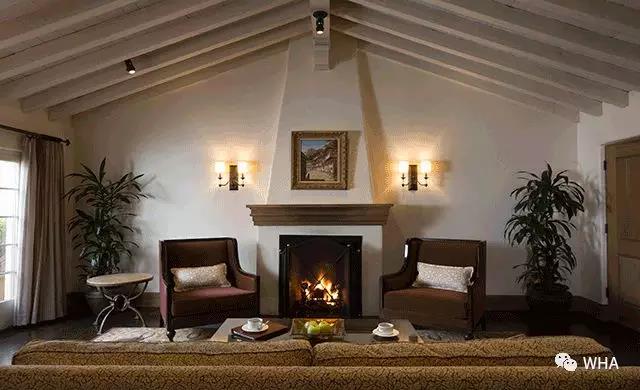 The distinctive style of the property has been maintained amid interior and technological updates. Signature elements such as wooden doors and iron gates remain fixtures of the 24-room hotel, which includes fireplaces in each unit. Oversized soaking tubs and outdoor patios with private hot tubs are available in select accommodations.
"The interior design for Casa Palmero is built on the existing palette—earth tones complemented by rich Mediterranean colors," explains HBA senior designer Jacob Royster. "Fabrics are plush and tailored with intricate stitching and patterns that are refreshed versions of traditional scroll and fretwork patterns."
Debora Aguiar to Design Autograph Collection's Debut Belize Hotel
万豪傲途格亮相伯利兹城
Marriott International has announced its Autograph Collection will expand to Belize for the first time with the launch of the new concept Alaia. Located within the historic town of San Pedro, Alaia will be developed in five phases—including the overhaul of an existing condominium structure—to craft the 155-key beachfront resort.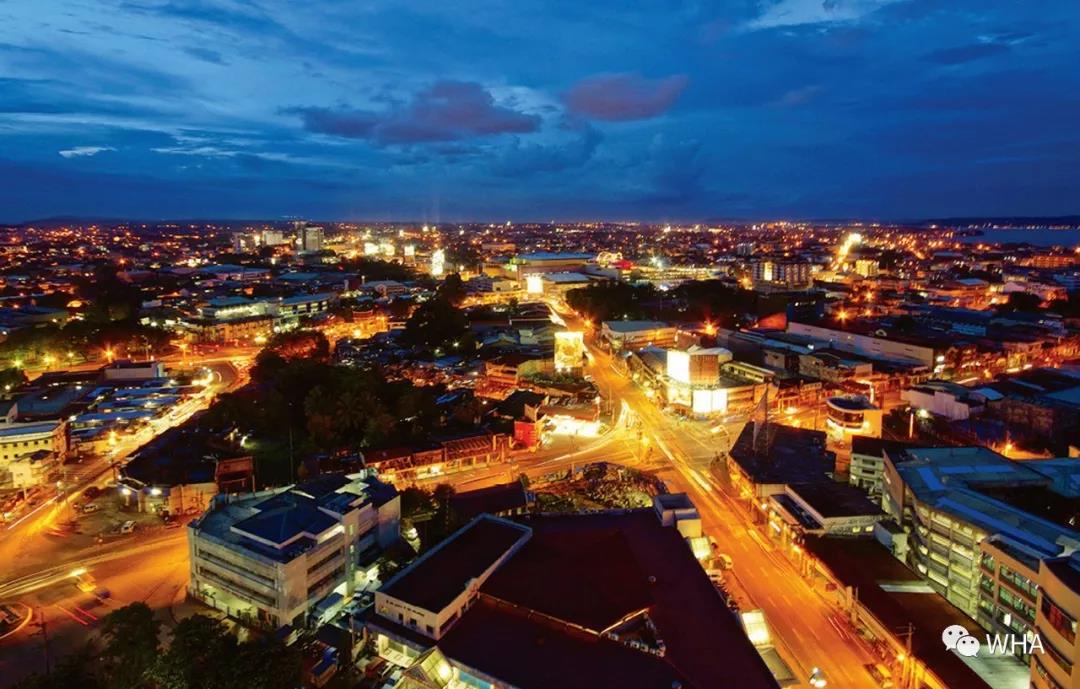 The design will be led by i.E. Architecture in collaboration with Brazilian designer Debora Aguiar, who will spearhead the interiors. The resort will complement its natural surroundings, with the property's residential units adorned with roughly 70 percent of fabrics and raw materials sourced from Belize. Rustic marble and stone will be included alongside reclaimed wood, linen curtains, textured beige walls, and earth tones as well. Eight villas will also be offered in addition to converted condominium units, which will boast 1,200 square feet of indoor space and nearly 900 square feet of open air space.
▼