☑ 世界杯只是让更多人聚焦俄罗斯,使得近期俄罗斯酒店业形势大好。但不管有没有世界杯,俄罗斯酒店业早已经做好了准备,一些品牌酒店已然开启新时代。亚洲中产阶级崛起,越来越多的人将目光投向欧洲传统热点景区,卢布疲软,这些是俄罗斯品牌酒店热潮兴起的真正原因。目前,俄罗斯将利用世界杯效应,借鉴索契经验,更好地发展其品牌酒店。
☑ 拉迪逊酒店集团近日宣称,其长期合作伙伴酒店物业信托公司简称HPT从KKR的附属公司收购了明尼阿波利斯市中心拉迪逊布魯酒店。该酒店于2014年6月被KKR收购,在花费数百万美元装修后改名为拉迪逊布魯。该酒店拥有360多间精致客房,29,000平方英尺的活动用地,24小时商务中心,商务贵宾室以及烧烤屋和鸡尾酒酒吧。尼阿波利斯市中心拉迪逊布魯酒店现成为HPT拥有的第九处物业,由拉迪逊酒店集团负责管理。
☑ 房地产公司Lingerfelt CommonWealth Partners与JDI Realty LLC合作成立的合资公司今日宣布以1900万美元收购了位于弗吉尼亚海滨大道2800的弗吉尼亚海滩度假会议中心酒店。该会议酒店坐落于占地3.6英亩切萨皮克湾,总面积263,328平方英尺,拥有295间套房。Lingerfelt CommonWealth Partners现于里士满,总部位于弗吉尼亚州,JDI Realty LLC总部位于伊利诺伊州。
☑ AIC酒店集团与儿童一流音乐品牌Kidz Bop合作,在Hard Rock Hotel&Casino Punta Cana推出Kidz Bop体验。AIC酒店集团负责Hard Rock品牌在加勒比和墨西哥的市场销售工作。
☑ 作为"2020年愿景"国家旅游战略计划的一部分,万豪国际集团将于2019年推出万豪Taghazout湾。 位于摩洛哥阿加迪尔Taghazout湾畔的新建筑将由隶属于威尔逊室内设计公司的迪拜工作室承办设计,以彰显简约民族文化和特色民族工艺。
1
Kicking off a New Era for Branded Hotels in Russia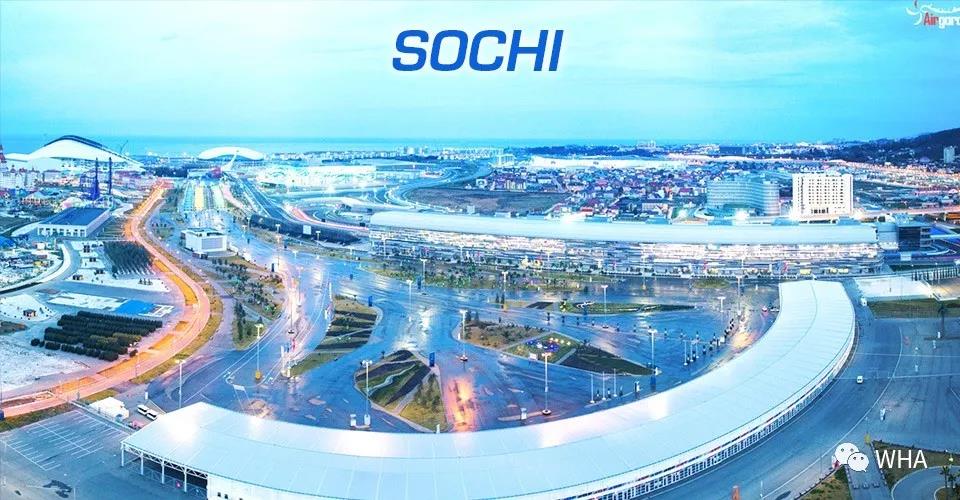 Football fans flocking to Russia for the 2018 FIFA World Cup aren't the only ones filling its growing stock of branded hotel rooms.
Tourism has reached the highest level since the fall of the Soviet Union as travelers – especially Asia's growing middle class – increasingly seek out new destinations beyond the traditional European hotspots . The weaker Ruble also has a role to play, making travel to Russia's cities more affordable for foreigners as well as encouraging more Russians to holiday at home.
Record numbers of travelers from China made a trip to Russia in 2017 while visitors from the US increased by 25 percent and tourist numbers from the UK also rose slightly last year.
This has coincided with a branded hotel boom, which started more than 20 years ago but has accelerated in recent years with the world's biggest hotel chains, including Hilton, Radisson, Starwood, Wyndham, IHG and Accor opening new hotels or rebranding old ones across Russian cities.
Moscow alone has welcomed 5,500 new rooms since 2014, most of which will be occupied during the World Cup as one million fans descend on the Russian capital.
But, with or without the World Cup, 'Russia was ready for more hotel rooms', according to Tatiana Veller, head of hotels and hospitality group, JLL Russia & CIS. She believes that the World Cup will help to showcase Russia's cities to a wider audience but it's unlikely to have a lasting impact on its hotels market, which is largely dominated by domestic travelers.
"Even before Russia won the bid to host FIFA 2018 there was a well-developed hotel supply. Unless you have zero hotels in a city then you're not building solely for the event."
• The World Cup effect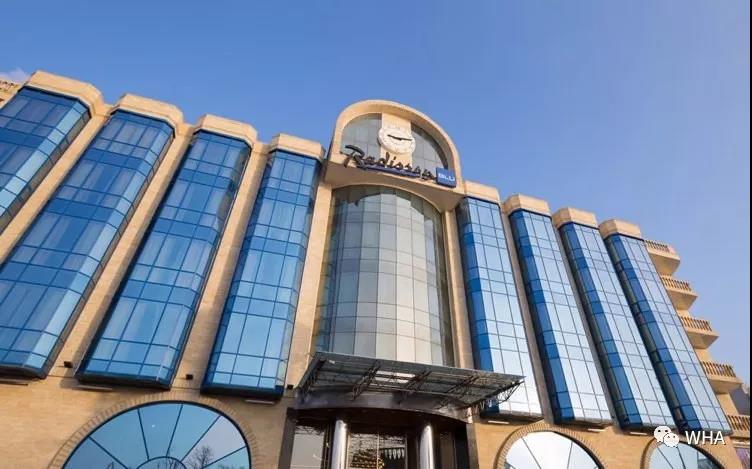 Nevertheless, Russia hotels are set to benefit from the short-term impact of hosting the tournament, despite measures being put in places by the government to prevent room prices hitting sky-high levels. JLL research shows that former World Cup host nations' major cities experienced higher occupancy and average room rates during the event.
Germany, South Africa and Brazil – the previous three nations to host the tournament – all saw better performance during the month-long championship with occupancy in their key cities exceeding the previous year in all cases. Average room rates also rose by between 40 and 60 percent.
Moscow and St Petersburg are expected to experience a similar boost between mid-June and mid-July 2018, compared with the same period in 2017.
Although these months are usually among the busiest for the Russian hotel and tourism industry, hotels nevertheless receive a steady stream of business and leisure visitors all year-round – and tourism numbers are set to continue on their upward path in the coming years.
The country is expected to attract over 30 million international tourists in 2018, according to the World Travel and Tourism council and this is forecast to rise by 4 percent annually over the next decade, hitting just over 57 million by 2028. Business travel spending is also expected to grow by 9 percent in 2018, rising by 4.6 percent each year to 2028.
Outside of Moscow, St Petersburg, Sochi, Kazan and Kaliningrad, which welcome a steady stream of travelers year-round, the World Cup will put some of Russia's lesser known destinations under the spotlight. Saransk and Rostov-on-Don opened their first branded hotels in preparation for the World Cup – and their numbers are growing. Today there are four branded hotels in Rostov-on-Don and two in Saransk.
But Veller says many of the smaller cities hosting games are not classic tourist destinations: "Some of these second and third tier cities will be hoping to generate some positive coverage from the tournament but I highly doubt the Sochi effect will be replicated."
• Lessons from Sochi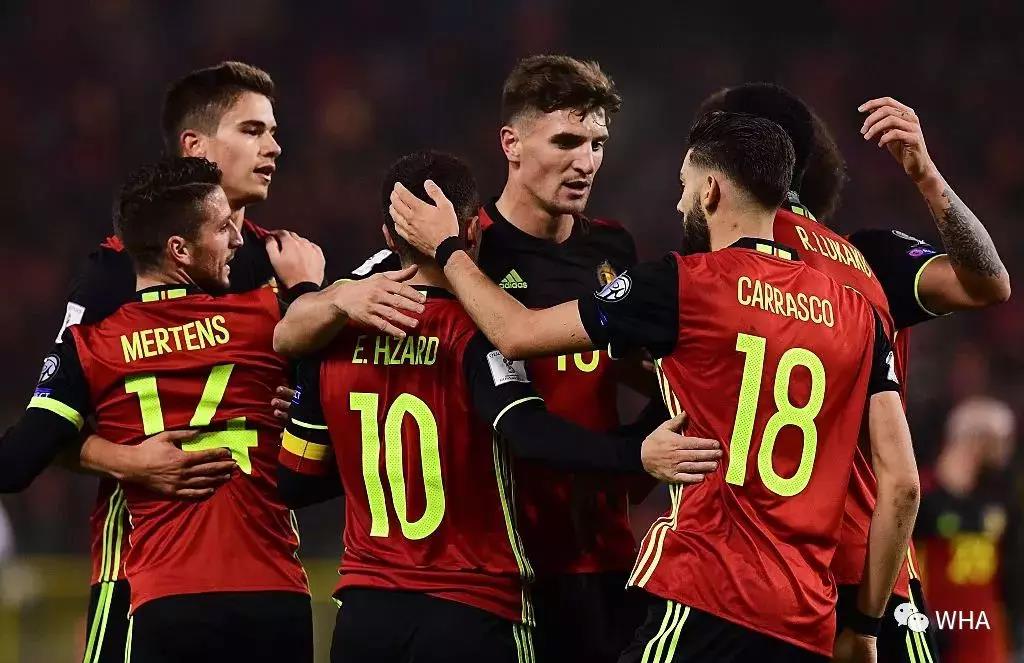 Sochi saw a stratospheric rise in tourism after hosting the Winter Olympics in 2014.
But Sochi is unique. It benefits from both winter and summer tourism thanks to its combination of mountains and beaches and the once outdated resort underwent total redevelopment ahead of the Games.
Veller believes that growth in tourism will help to drive Russia's hotels market in the coming years – and as the market develops, it could well catch the eye of new foreign investors.
The market currently caters well to luxury and budget travelers but needs more mid-scale and three-star hotels. Airport hotels are already on some investors' radar along with serviced residences and hotel-managed apartments within mixed-use developments.
For Russia's hotels, the World Cup is just one small part of a much larger game plan.

2
Hospitality Properties Trust Acquires Radisson Blu Minneapolis Downtown
酒店物业信托公司收购明尼阿波利斯市中心拉迪逊布魯酒店
Radisson Hotel Group today announced that its longtime partner, Hospitality Properties Trust (HPT has acquired the Radisson Blu Minneapolis Downtown in a sale from an affiliate of KKR. The hotel was acquired by KKR in June of 2014 and converted to Radisson Blu following a multimillion-dollar renovation. The hotel features over 360 sophisticated rooms, 29,000 square feet of flexible meeting and event space, 24-hour business center, Business Class Lounge, and the FireLake Grill House & Cocktail Bar. The Radisson Blu Minneapolis Downtown becomes the ninth property owned by HPT and managed by Radisson Hotel Group.
In addition, HPT has announced a more than $50 million investment across its portfolio of hotels under Radisson Hotel Group's brands including:
• Radisson Hotel Salt Lake City Downtown
• Radisson Hotel Seattle Airport
• Radisson Hotel Nashville Airport
• Radisson Hotel Phoenix Airport
• Country Inn & Suites by Radisson, Brooklyn Center, MN
• Country Inn & Suites by Radisson, Bothell, WA
• Country Inn & Suites by Radisson, San Diego North, CA
• Country Inn & Suites by Radisson, Sunnyvale, CA (which will convert to a Radisson following its renovation)
"We deeply value our longstanding partnership with HPT and their commitment to investing in our portfolio of hotels," said Ken Greene, President, Americas, Radisson Hotel Group. "This aligns with our 5-year plan and the commitment we are making, along with our partners like HPT, for significant investments in rebranding or repositioning our hotels in the Americas."
The portfolio improvements to the Country Inn & Suites by Radisson hotels are already underway and expected to be completed by Q3 2018. The Country Inn & Suites by Radisson Sunnyvale, CA will be converted to a Radisson following a renovation. The Radisson hotels will begin renovations in Q3 2018 and are expected to be completed in early 2019.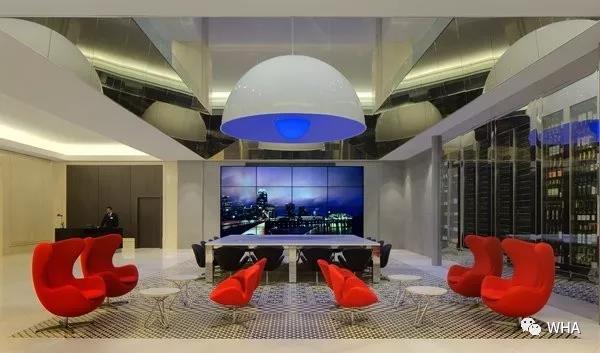 "We are thrilled to not only be acquiring the Radisson Blu Minneapolis Downtown, but further expanding our partnership with Radisson Hotel Group," said John Murray, President & CEO, Hospitality Properties Trust. "We are confident that their new vision and strategic direction, coupled with the investment we are making into our portfolio of hotels, will result in success for both sides."
Virginia Beach Resort Hotel & Conference Center Sold for $19 Million
Lingerfelt CommonWealth Partners, LLC, a Richmond, Virginia-based commercial real estate investment firm, in a joint venture with JDI Realty LLC, a Chicago, Illinois-based commercial real estate investment firm, today announced the acquisition of the Virginia Beach Resort Hotel & Conference Center at 2800 Shore Drive in Virginia Beach for $19 million. The hotel/conference center is situated on the Chesapeake Bay on a 3.6-acre site and includes 263,328 square feet with 295 suites.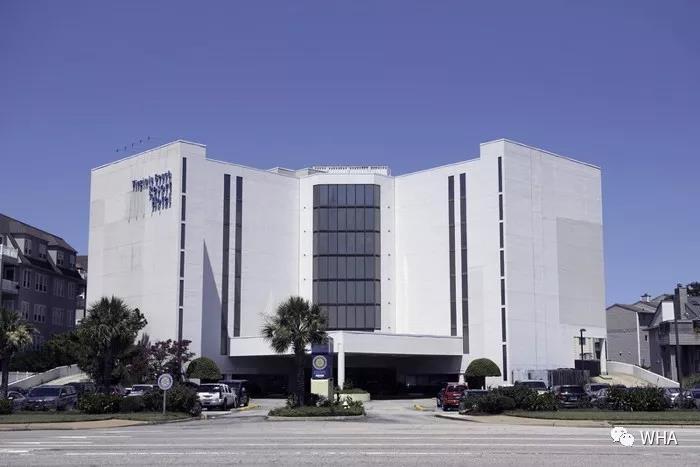 The hotel/conference center will undergo a comprehensive $25 million renovation and will be rebranded as Delta Hotels by Marriott – Virginia Beach Bayfront Suites. Delta Hotels is Marriott's newest, upscale, full-service hospitality brand designed for business and leisure travelers and currently has more than 12,000 rooms in 50 operating hotels across the U.S., Canada and China.
Commonwealth Lodging Management, the company's hotel management affiliate, will operate the hotel. "We are very excited to announce this acquisition and the rebranding of the Virginia Beach Resort Hotel and Conference Center to Delta Hotels by Marriott," said Duane Gauthier, Managing Director of Commonwealth Lodging. "Commonwealth Lodging Management will continue to operate the property as the Virginia Beach Resort and Conference Center until the comprehensive, multi-million dollar renovation commences in this year's fourth quarter. With its prime location on the Chesapeake Bay, combined with our significant reinvestment, we are confident we will deliver an all-suite, full-service product that will exceed guests' expectations whether traveling to Virginia Beach for business or vacation," Gauthier said.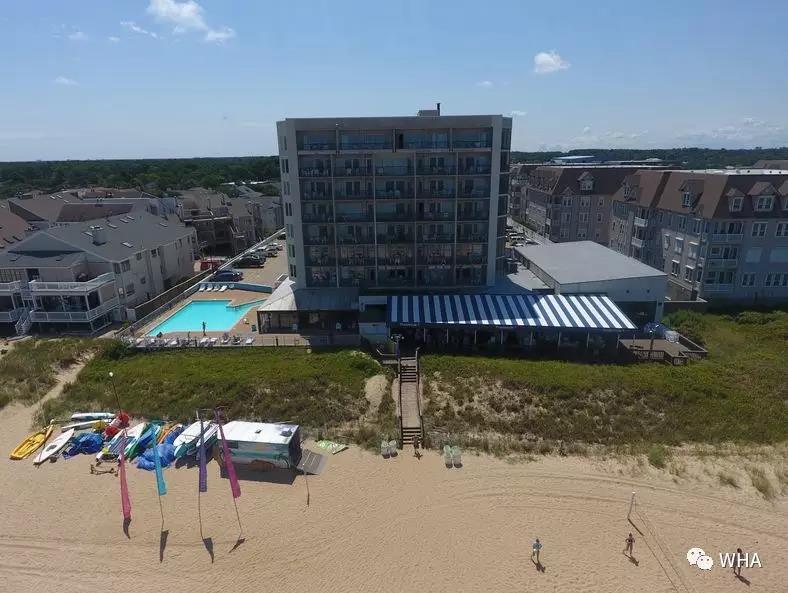 The Virginia Beach Resort Hotel & Conference Center is located on Shore Drive at its intersection with N. Great Neck Road along the waterfront of the Chesapeake Bay. In the immediate proximity is Bay Island, First Landing State Park, and the Chesapeake Bay Bridge Tunnel to the Eastern Shore, along with nearby retail and entertainment options. The Virginia Beach Boardwalk and downtown area is only 7 miles from the hotel/conference center and 8 miles from the Virginia Beach Convention Center.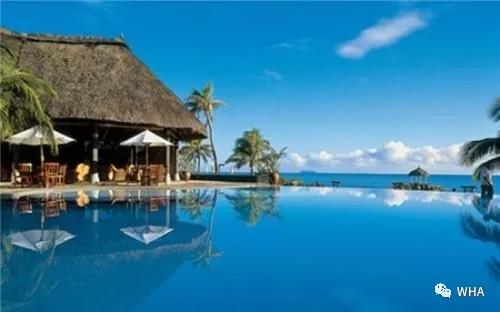 33
Kidz Bop program coming to Hard Rock hotels
AIC Hotel Group, which leads sales and marketing efforts under the Hard Rock brand in the Caribbean and Mexico, has partnered with Kidz Bop, the leading music brand for kids, to launch the Kidz Bop Experience at the Hard Rock Hotel & Casino Punta Cana.
The program, which launches this month and has no end date, is included in the all-inclusive rate at the hotel.
Kids ages 4-12 can live out their pop star dreams in an interactive space with themed activities. At the Pop Star Lounge, kids will work with a tour manager to create a custom band name, learn their favorite dance moves, put together a red carpet-worthy look, take an A-list photo and perform on stage.
The lounge also has a Listening Studio loft.
In addition, kids can write their next big single with Hit Maker, learn dance moves with Step It Up, sing karaoke tunes and design an album cover at the Creation Station.
The Kidz Bop Kids will visit the resort Aug. 20-24 where they will headline a live concert on Aug. 22 and attend exclusive fan events.
Wilson Associates to Design the Marriott Hotel Taghazout Bay
威尔逊室内设计公司承接设计万豪酒店Taghazout湾
Marriott International will launch the Marriott Hotel Taghazout Bay in 2019 as part of the Moroccan National Tourism Strategy "Vision 2020" plan. Located on the banks of Taghazout Bay in Agadir, Morocco, the new-build will be crafted by Wilson Associates' Dubai studio to emphasize simplicity, national craftsmanship, and national culture.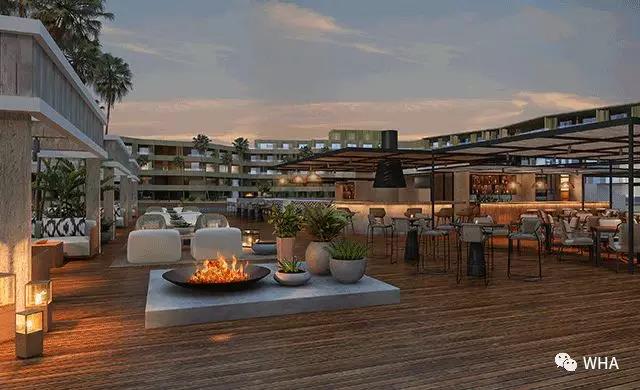 The bay's natural surroundings will serve as a key influence on the design, which will combine rich textures with handcrafted details. Warm notes will accent contemporary accommodations, which will be anchored by a restrained color palette. Selected finishes in public spaces and F&B areas will also reflect the overall natural material palette and warm tones. Resort amenities will include an 18-hole golf course, a residential area, an Argan museum, central amusement park, and a range of retail and dining options. A coastal surf village will also be created.
All F&B outlets, including the lobby bar, will embrace alfresco seating, while all interior architecture will be outfitted with the tropical climate in mind.
✎