· 位于波多黎各多拉多海滩的丽思卡尔顿保护区将于2018年10月正式重新开放。这也是波多黎各整体复苏的一个重要里程碑,多拉多海滩丽思卡尔顿保护区是首个重新向客人敞开怀抱的超豪华度假区。
· Highgate将接管Sandestin会议中心酒店,于2020盛大开业。新Sandestin会议中心酒店是一家拥有250间全包服务客房和会议中心的酒店,毗邻Baytowne会议中心,该会议中心位于Sandestin高尔夫球场以及海滩度假村。
· 将吕塞尔斯海姆作为着力点的MERKUR (MERKUR)和NOVUM 酒店将继续进一步加深合作。作为NOVUM 酒店的开发商,MERKUR将在Eschborn /Taunus的Mergenthaler Allee 23-25上新建一家酒店。
· Park Hotels&Resorts Inc.宣布,其已经停止出售位于德国柏林的601间希尔顿客房,在惯例歇业调整之前,会将酒店所得款项共2亿9700万欧元全部归为该酒店实体合资所有人。所得款项总额约为折合美元约为3.5亿,即每个单元款项为583,000美元。按比例分配,Park可得款项约为1.4亿美元。出售价格所代表的EBITDA倍数约是2017年的20倍。
· Apple Leisure集团(ALG)和诺翰酒店集团(NH)宣布,两家公司已经结成战略联盟,致力于将AMResorts集团的一流品牌带去欧洲。
Dorado Beach, a Ritz-Carlton Reserve in Puerto Rico to Reopen This October
波多黎各多拉多海滩丽思卡尔顿保护区将于10月重新开放
Dorado Beach, a Ritz-Carlton Reserve announced that the property will officially reopen its doors in October 2018. This also marks a significant milestone in the overall recovery and resurgence of Puerto Rico, as the first ultra-luxury resort to welcome guests back to the island. A rare estate set apart from the rest of the destination, Dorado Beach, a Ritz-Carlton Reserve will once again invite guests on a journey of personal discovery, giving them the freedom to explore the newly transformed property and its magnificent surroundings.
Expanded facilities will feature thoughtful design and handcrafted touches that seek to amplify the natural beauty of the environment while each of the resort's 114 beachfront guestrooms and suites will be enhanced with a reimagined color palette. Outside, the Reserve's sprawling grounds will see the addition of more than 300,000 new flora and fauna, sparking curiosity and giving guests the opportunity to lose themselves in the lush splendor of the island.
"October 2018 marks an exciting next chapter in the legendary history of our Reserve. I am extraordinarily proud of our Ladies and Gentlemen, who have lovingly restored our treasured property with the same heartfelt care they show our guests," said George Sotelo, General Manager at Dorado Beach, a Ritz-Carlton Reserve.
Su Casa, the property's unique five-bedroom villa which was originally home to the historical figure Clara Livingston, is being fully modernized for today's discerning traveler while retaining its unique character and appeal. Offering the ultimate private experience, Su Casa is ideally suited for fostering personal connections among families, groups or social gatherings.
Guests of Dorado Beach, a Ritz-Carlton Reserve will delight in fresh and innovative dining concepts from the property's acclaimed culinary team. The resort's signature restaurant and bar is being reimagined with an exciting new concept scheduled to debut in mid-November. Meanwhile, the family-friendly poolside restaurant, Encanto Beach Club Bar & Grill, will offer a new, distinctive dinner menu of coastal cuisine, highlighting the freshest seafood and authentic dishes from the Mediterranean, while the lunch menu will feature lighter fare using the highest quality ingredients. The chic beachside restaurant, Positivo Sandbar, will debut a highly anticipated Omakase & Ceviche Bar, beautifully situated on the beach so guests' feet never have to leave the sand. For guests who wish to connect with the local culture through food, La Cocina Culinary Center will continue to host cooking classes and private dinners while expanding on its popular Fresh Market concept.
As the second Ritz-Carlton Reserve in the world and the first in the Western Hemisphere, Dorado Beach, a Ritz-Carlton Reserve offers a one-of-a-kind way to experience Puerto Rico. As exemplified by Dorado Beach, the Ritz-Carlton Reserve brand is distinguished for its prestigious properties located in some of the most incredible corners of the world.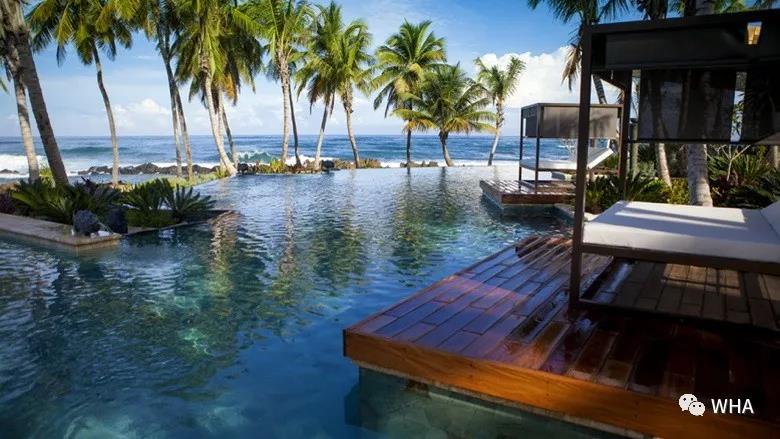 Highgate to Manage Sandestin Hotel and Conference Center Slated to Open In 2020
Highgate将接管Sandestin会议中心酒店,于2020盛大开业
The new Sandestin Hotel and Conference Center will be a 250-room full-service hotel and conference center located adjacent to the Baytowne Conference Center at Sandestin Golf and Beach Resort.
Sandestin Investments has announced Highgate will manage the newly developed Sandestin Hotel and Conference Center slated to open in 2020.
"Highgate was selected for their breadth of experience operating hotels across the U.S. and abroad," stated Sara Becnel, Executive Director, Sandestin Golf and Beach Resort. "We know their expertise will allow the Sandestin Hotel and Conference Center to realize its highest potential and value while providing our guests with a truly unique experience."
The new Sandestin Hotel and Conference Center will be a 250-room full-service hotel and conference center located adjacent to the Baytowne Conference Center at Sandestin Golf and Beach Resort. This four-star hotel is the first new development within Sandestin Golf and Beach Resort in over 4 years. Construction will commence in August 2018 with completion projected for April 2020.
"Highgate is thrilled to be managing this new, full-service hotel that we expect will be something very special within the Sandestin Golf and Beach Resort and community," said Steve Barick, Chief Operating Officer, Highgate. "We are confident this hotel and its state-of-the-art meeting and event space, plus the existing resorts' abundant conference facilities, will make this a first-class, group and meetings destination option, and we are excited to be a part of it."
The new full-service hotel will include a three-meal restaurant, a lobby bar, room service, a luxury spa, a fitness facility, a signature rooftop pool and bar allowing Sandestin Golf and Beach Resort to better meet the needs of our leisure traveler as well as expand our group business. Guests of the hotel will have access to the many amenities offered by Sandestin Golf and Beach Resort including more than seven miles of beaches and pristine bayfront, four championship golf courses, 15 world-class tennis courts, a 113-slip marina.
Niu Hotel Announced for Eschborn in Germany
Niu Hotel在德国Eschborn 宣告圈地
Russelsheim-based MERKUR Development Holding (MERKUR) and NOVUM Hospitality are continuing to extend their partnership. MERKUR, as developer for NOVUM Hospitality, is to build a new hotel at Mergenthaler Allee 23-25 in Eschborn/Taunus.
The long-term tenant will be the mid-range "niu" hotel brand. When completed, the 7-storey building is anticipated to provide 176 hotel rooms and 83 apartments for long-term stays.
Preliminary discussions with the Eschborn local authority have already taken place and the plans are being expedited in the framework of the existing development plan. An application for planning consent is currently in preparation and will be made during the next few weeks. Subject to approval being granted, construction is scheduled to begin in the first quarter of 2019. There are over 50 niu hotels.
This is the fourth for which NOVUM Hospitality has commissioned MERKUR as developer. "We very much appreciate the strategic partnership with MERKUR and, thanks to our repeated collaboration, we are looking forward to agile processes that will bring our niu hotel to optimal completion" explains David Etmenan, Chief Executive Officer and owner of NOVUM Hospitality.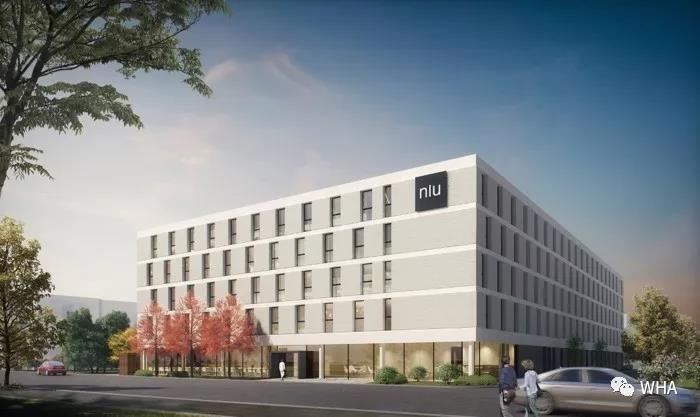 601 Room Hilton Berlin Sold for $350 Million
柏林601间希尔顿客房售价3亿5000万美元
Park Hotels & Resorts Inc. (NYSE:PK) today announced that it has closed on the sale of the 601-room Hilton Berlin located in Berlin, Germany, for gross proceeds to the joint venture owners of the entities that own the Hotel of €297 million, before customary closing adjustments. The gross proceeds equate to approximately $350 million, or $583,000 per key. Park's pro rata share of gross proceeds was approximately $140 million. The sale price represents an EBITDA multiple of approximately 20x the Hotel's 2017 EBITDA.
The sale of the Hotel marks the 13th hotel that Park has sold in 2018 and the 10th hotel located in an international market. The sale exemplifies Park's strategy of recycling capital out of non-core assets and reducing its exposure to international markets as well as joint venture interests. Following the sale, Park now has ownership interests in four hotels outside the U.S., accounting for approximately 1% of Adjusted EBITDA, down from 14 hotels held at the beginning of the year, which represented approximately 5% of 2017 Adjusted EBITDA.
"We are excited to announce the execution of another non-core asset sale at extremely favorable pricing. We have been laser-focused on reshaping our portfolio and maximizing value for our stockholders, and we are pleased that this sale helps to reduce our exposure to international markets, while further simplifying the ownership structure of our assets," commented Thomas J. Baltimore, Jr., Chairman and Chief Executive Officer of Park. "Since the start of the year, we have successfully sold over $500 million in non-core assets. We continue to be impressed by the strong demand for hotel assets and are very encouraged as we begin the second phase of our capital recycling program."
Subsequent to the transaction closing, Park's Board declared a special cash dividend of $0.45 per share (or approximately $90 million) to be paid on July 16th to stockholders of record as of June 29th. This special dividend is in addition to the previously announced regular quarterly dividend of $0.43 per share declared by Park's Board on April 27th for a total of $0.88 per share to be distributed.
Apple Leisure Group and NH Hotel Group Announce Strategic Alliance
Apple Leisure集团与诺翰酒店集团结成战略联盟
Apple Leisure Group (ALG) and NH Hotel Group (NH) today announced that the companies have formed a strategic alliance to bring AMResorts' award-winning brands to Europe.
An ALG company, AMResorts will debut in Spain with its Secrets Resorts & Spas adults-only brand, and Dreams Resorts & Spas family-friendly brand, as well as introduce Amigo Hotels & Resorts, a new three-star brand offering a concept completely different to the collection's existing offerings. AMResorts will oversee brand management and sales while NH will maintain operational management of the resorts. The first four hotels in AMResorts' European portfolio are slated to open in Spain in 2019.
Unnamed NH Hotel Group property"Spain has an abundance of beach and leisure destinations as well as one of the strongest all-inclusive resort markets outside of the Caribbean," said Alex Zozaya, CEO of Apple Leisure Group. "NH Hotel Group's expertise in Europe made them the right partner to introduce AMResorts' brands into the continent's Mediterranean countries, with Spain as starting point of this strategic project."
Ramon Aragonés, CEO of NH Hotel Group, added, "This alliance is the result of a long-standing relationship between both companies, and will combine the recognized brands and dynamic sales and marketing experience of the North American-based AMResorts, with NH's extensive experience as a leading hotel operator in Europe and Latin America. The result is an attractive hotel partnership model, which has already proven successful in the Caribbean, and we will leverage each company's strengths to surpass travelers' expectations in Europe's top destinations."
The expansion into Europe marks the next phase of a long-standing partnership between AMResorts' and NH, which began in 2011 when the companies established a similar model to open three resorts in the Dominican Republic.
Each company is widely recognized as a leader in their respective markets. NH operates nearly 400 hotels in 30 countries across its three brands: NH Collection, NH Hotels and nhow, and is a globally-recognized leader in the urban hotel segment. NH's vast portfolio across many of Europe's premier destinations includes 318 hotels representing nearly 50,000 rooms. The company is also the leading urban hotel operator in Spain, with more than 130 hotels in the country.
AMResorts is one of the fastest-growing luxury leisure travel companies in North America, with a pipeline of 52 open resorts and an additional 20 planned throughout Mexico, the Caribbean and Central America. The company provides sales, marketing and brand management services for Zoëtry® Wellness & Spa Resorts, Secrets®, Breathless®, Dreams®, Now® and Sunscape® Resorts & Spas. It is one of six companies that comprise ALG, North America's only vertically integrated hospitality company.
Through the alliance, the companies will evaluate both additional conversion opportunities as well as new builds to expand AMResorts' footprint in Europe. AMResorts' first four European properties will debut in 2019 in the destinations of Lanzarote, Fuerteventura and Mallorca. The resorts will be conversions of existing hotels, which will undergo complete renovations to meet the standards of AMResorts' brands.
"Spain is the gateway to the leisure segment in the Mediterranean Europe. As the second most visited country in the world in 2017, the time was right to expand our footprint across the Atlantic Ocean and into Europe, beginning in Spain. Through this partnership, NH Hotel Group is helping us enter the most competitive and popular destinations in this country, as well as in the rest of the Mediterranean markets, such as Italy where NH has a strong presence," said Javier Coll, Executive Vice President and Chief Strategy Officer of Apple Leisure Group. "Strategic alliances allow us to utilize our expertise of the all-inclusive sector, while partnering with a local expert, like NH, to create more value, new brands and development opportunities for our owners."
In addition to introducing Secrets and Dreams Resorts & Spas in the market, AMResorts' will introduce Amigo Hotels & Resorts, a three-star, all-inclusive resort brand. Catering to families and couples, the resort will emphasize a high caliber of service and quality-driven gastronomy program, while providing strong value for guests.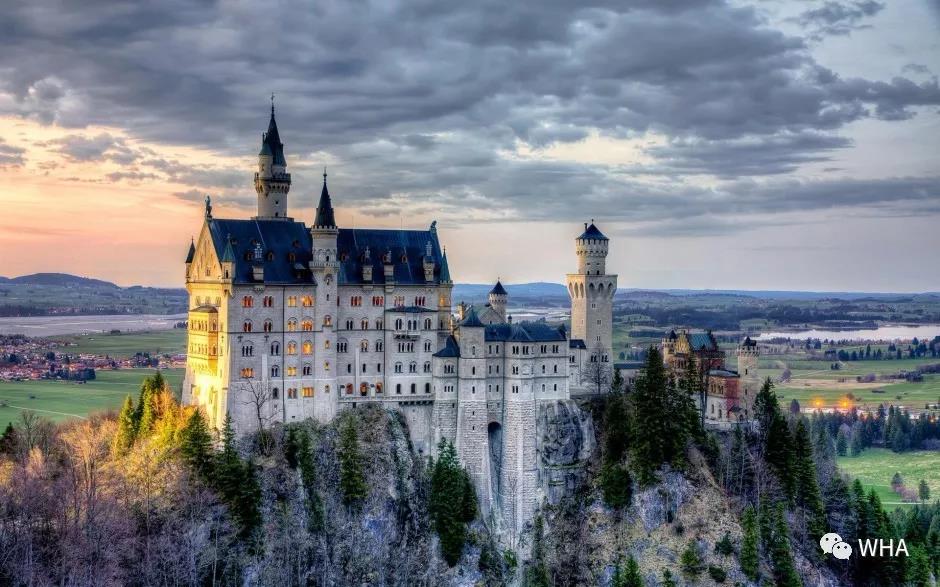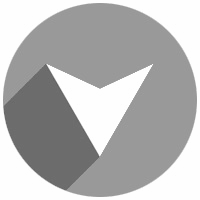 【WHA】、【文旅国际传媒】、【泛旅通讯社】、【文旅国际峰会】:
国际视野、行业声音、权威发布
WHA是世界酒店联盟的简称。世界酒店联盟是酒店业最具影响力的文化、资讯、传媒、论坛(峰会)、奖项评选、品牌连锁加盟、投资管理、供应商产业链合作的综合服务平台。泛旅通讯社以及泛旅通讯作为世界酒店联盟旗下官方微信平台,分享最具时效性,最前沿的酒店行业资讯。关注【WHA】、【文旅国际传媒】、【泛旅通讯社】和【文旅国际峰会】三个官方微信,您能在这里得到最新、最全的酒店行业资讯和权威报道。
世界酒店联盟(WHA)旗下机构及品牌包括:《世界酒店》杂志、世界酒店网、世界酒店论坛、世界酒店联盟大会、五洲钻石奖、五洲钻石酒店组织、世界酒店设计中心、世界酒店品牌研究中心、泛旅文化集团、文旅国际酒店集团,以及全面合作的"温德姆酒店集团"、"润地利科技实业投资集团"、"旅游卫视"、"美通社"等。
欢迎您成为【WHA】、【文旅国际传媒】、【泛旅通讯社】和【文旅国际峰会】官方微信平台的读者与作者,及时获取旅游和酒店行业最真实、最权威的价值信息。