✎. 贝塞斯达,马里兰州----万豪国际以2.55亿美元收购了拥有1,000间客房的凤凰城喜来登大酒店。该公司计划对凤凰城酒店的客房和公共区域进行重大改造,将该酒店打造成喜来登高端品牌的尖端模型。该公司预计将于2019年开始装修。
✎. 凯悦酒店集团近日宣布,凯悦酒店计划在全球范围内取消一次性塑料吸管和饮品吸管勺子类。2018年9月1日之后,吸管及饮品吸管勺子类仅应要求提供,取而代之的是一些环保替代品。
✎. 贝提特旅馆位于旧金山的诺布山,其大规模的翻修装修已完成。酒店提供欧个性化和旧世界魅力的欧式住宿加早餐,更有现代精品酒店的全包服务。26间客房装修风格大胆创新,充满浪漫的法国小屋风情,具有兼收并蓄的全球风味。
✎. 精品国际饭店公司与 Four VP GP Houston, Inc.公司、Gulf Coast Hotel Management, Inc公司合作开设WoodSpring Suites Houston 288 South Medical Center hotel酒店。酒店位于城市景观大道13150号,靠近几家主要医院,包括MD安德森癌症中心,德克萨斯医疗中心和皮尔兰医疗中心。 这是休斯顿地区第11家WoodSpring Suites酒店。
✎. Canopy by Hilton,主打希尔顿生活方式的品牌酒店,正式于德克萨斯州开设其首家酒店 ----the Canopy by Hilton Dallas Uptown。酒店由总部位于达拉斯的The Javelin Group所有和开发,位于达拉斯的Uptown区中心,周边有100多家商店,餐厅和娱乐场所。Canopy by Hilton Dallas Uptown位于Cityplace West和Oak Grove的交汇处,拥有与Uptown历史相媲美的设计元素,包括艺术品,麦金尼大街的复古砖和翻新M-Line Trolley。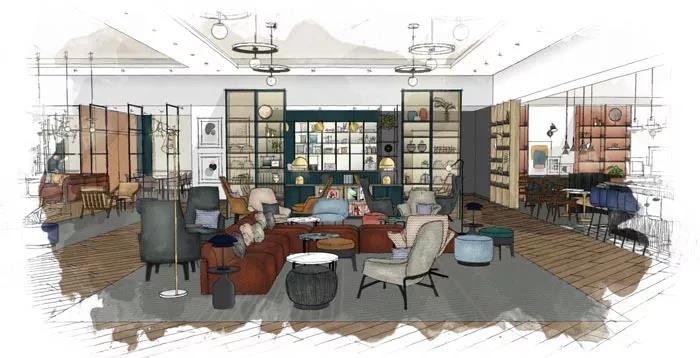 Marriott Buys $255 Million Sheraton Grand Phoenix to Transform the Property and the Brand
万豪以2.55亿美元收购凤凰城喜来登大酒店,以谋求产业和品牌变革
BETHESDA, Md.—Marriott International has purchased the 1,000-room Sheraton Grand Phoenix hotel for $255 million. The company has plans for a significant renovation covering the downtown Phoenix hotel's guestrooms and public space to transform the property into a cutting-edge model for the Sheraton brand. The company expects to commence renovations in 2019.
"The hotel will provide a living and breathing showcase of our new vision for the Sheraton brand, underscoring our commitment to restore the brand to its leadership position," says Arne Sorenson, president and CEO, Marriott International. "Going back to Sheraton's roots as being the heart of the community, the renovated hotel will showcase the brand's new focus on services and design that enable socialization, productivity, and personalization, featuring collaborative venues and technology that enable unique experiences. The Sheraton Grand Phoenix will become a wonderful destination for locals and out-of-towners."
The announcement comes as momentum builds for Marriott International's transformation of Sheraton, the company's most international brand since its purchase as part of the Starwood Hotels & Resorts acquisition in late 2016. Earlier this month, the company revealed its comprehensive brand transformation strategy, creating a pop-up model lobby in New York City for owners, franchisees, and other stakeholders to experience and evaluate first-hand. The company estimates that owners of Sheraton properties in the United States have already committed to invest more than $500 million to remodel Sheraton properties under the new standards.
While Marriott remains committed to its asset-light business strategy, the company took a similar approach as it worked to reposition the Marriott Hotels brand five years ago. The company purchased and renovated the Charlotte Marriott City Center, which then served as a living innovation hotel that helped engage owners to experience and develop the Marriott Hotels brand, enhance guest satisfaction, and improve hotel profitability. Like the Charlotte property, Marriott International expects to sell the Sheraton Grand Phoenix, subject to a long-term management agreement.
The 33-story Sheraton Grand Phoenix opened in 2008 and is located in the heart of Phoenix's downtown, where more than $4 billion has been invested over the past six years in office space, retail, restaurants, educational facilities, and convention space. The Grand is also within walking distance to major sports teams' venues and has played a role for national events that Phoenix has hosted including the Super Bowl, Final Four, and large international conferences. The hotel has about 77,000 square feet of meeting space, a business center, a fitness center, a fourth-floor outdoor pool with a poolside bar, as well as a lobby restaurant and bar.
Marriott International is the majority capital partner with TLG Investment Partners and Concord Wilshire Capital, and will be managing the asset. TLG Investment Partners is a Fort Lauderdale-based real estate investment firm headed by Leland Pillsbury and Christopher Nieberding, which invests in multiple classes of real estate including recreation, residential, and commercial properties. Concord Wilshire Capital is a joint venture partner with TLG Investment Partners. They are a national real estate development and investment firm headed by Nate Sirang, which specializes in hospitality and residential assets.
"The City of Phoenix has implemented a visionary revitalization plan over the last several years to spark growth in one of the most dramatic and exciting urban markets in the country," says Leland Pillsbury, chairman and CEO of TLG Investment Partners. "They invested over $4 billion in transportation, office, residential, education, research, arts, culture, sports, and hospitality. We are delighted to be a part of this vibrant city."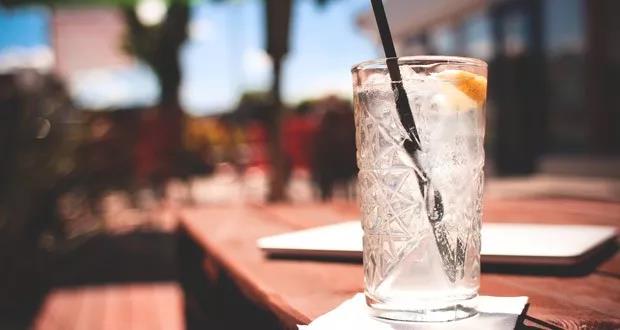 Hyatt Hotels Worldwide Plan to Eliminate Plastic Straws and Drink Picks
凯悦酒店计划在全球范围内取消一次性塑料吸管和饮品吸管勺子类
Hyatt Hotels Corporation (NYSE: H) today announced Hyatt hotels around the world plan to eliminate single-use plastic straws and drink picks. After Sept. 1, 2018, straws and picks will be available on request only, and eco-friendly alternatives will be provided where available.
"At Hyatt, we care for people so they can be their best, and this care extends to our communities and to preserving resources for future generations. Eliminating plastic straws and drink picks builds on the environmental sustainability programs we have in place and further drives our global efforts to reduce environmental impact," said Frank Lavey, senior vice president, global operations for Hyatt. "This is a meaningful step, and our commitment doesn't stop with straws and drink picks. We will continue exploring viable alternatives everywhere we can."
This move away from single-use plastics builds on efforts already underway across Hyatt's global portfolio, including to minimize and divert food waste, source responsibly, and reduce water and energy consumption. Since launching its 2020 Environmental Sustainability Vision in 2014, Hyatt has made significant strides toward its goals, integrating sustainability guidelines into purchasing criteria and engaging suppliers around sustainable practices. Among the progress detailed in Hyatt's latest Corporate Responsibility Scorecard:
Nearly 100 percent of Hyatt's Avendra suppliers and distributors now have sustainability policies in place.
Hyatt surpassed its goal to reduce greenhouse gas emissions per square meter by 25 percent in all regions when compared to 2006.
Fitness centers at Hyatt hotels across North America now offer earbuds that are recyclable rather than single-use. In 2017, more than 80 participating Hyatt hotels contributed to nearly 65,000 pairs of recycled earbuds.
Additionally, 2018 marks 10 years of Hyatt's collaboration with Clean the World, a non-profit that collects used soap and shampoo products from hotels, recycles them, and then donates them to communities in need. Over the past nine years, Hyatt hotels have donated 475,000 pounds of bar soaps and toiletries. During the hurricanes in 2017 alone, Clean the World donated 185,000 hygiene kits and 250,000 bars of soap.
Petite Auberge in San Francisco Unveils Renovation
旧金山的贝提特旅馆翻新重修
The Petite Auberge, located in the Nob Hill neighborhood of San Francisco, has completed an extensive renovation. The hotel offers the personalization and old-world charm of European bed-and-breakfasts with the full-service amenities of a modern boutique hotel. The 26-room hotel has a whimsical style imbued with the spirit of a French cottage with eclectic global accents.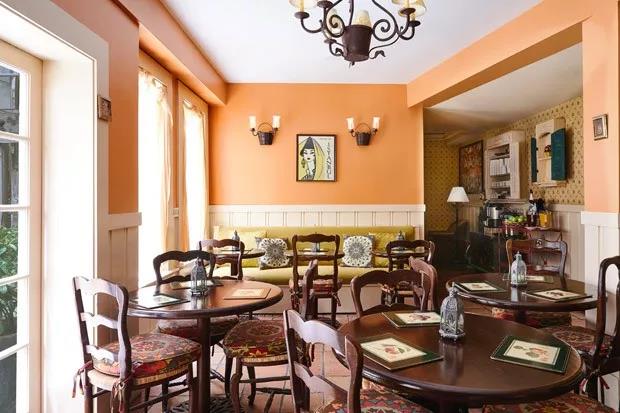 New outdoor spaces extend off the breakfast areas for alfresco living and dining rooms in lush settings, with star jasmine, foxtail agave, and Daphne odora lit by string lights. The new 350-square-foot Petite Suite at Petite Auberge has a private entrance, a deck with city views and lush privacy gardens of tall lilac and bamboo, a fireplace, a soaking tub, a wet bar, and furnishings handpicked by designer Oren Bronstein. The property showcases an eclectic yet modern style with a playful mix of bold patterns, statement art pieces, and functional comfort throughout.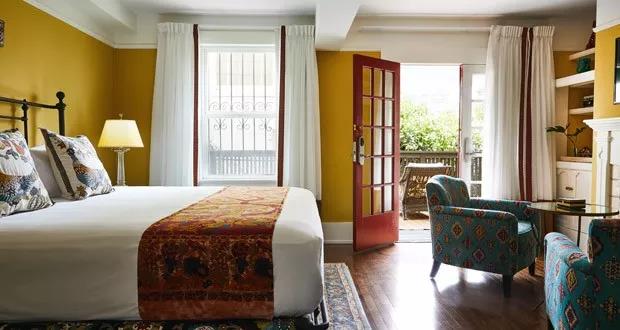 The hotel is located in the heart of San Francisco's upscale Nob Hill neighborhood steps from the cable cars, steep streets, and views for which the city is known. To connect guests to their destination, the parlor hosts a monthly speaker series led by the San Francisco Tour Guides Guild. Over wine and conversion with fellow travelers and the dynamic tour guides, guests learn about a range of topics including: "Phoenix Rising" (why the phoenix is the official bird of San Francisco, and it's not the 1906 fire), "Gold Rush City," "Sand Dunes and Rose Gardens" (the story behind Golden Gate Park"), and "Rails on the Embarcadero" (the history and significance of San Francisco's waterfront), among other subjects.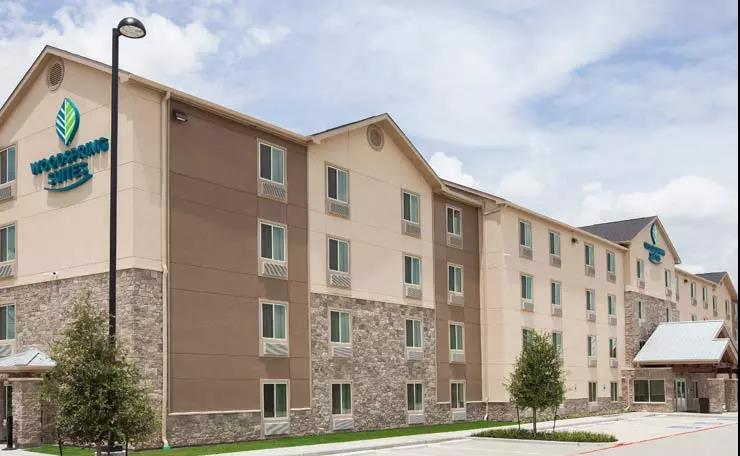 WoodSpring Suites Houston 288 South Medical Center Hotel Opens
WoodSpring Suites Houston 288 South Medical Center Hotel 酒店开业
Choice Hotels International, Inc. (NYSE: CHH) in collaboration with Four VP GP Houston, Inc. and Gulf Coast Hotel Management, Inc., announced the opening of the WoodSpring Suites Houston 288 South Medical Center hotel.
Located at 13150 Cityscape Avenue, the hotel is situated near several major hospitals, including the MD Anderson Cancer Center, the Texas Medical Center and the Pearland Medical Center. This is the 11th WoodSpring Suites hotel in the Houston area.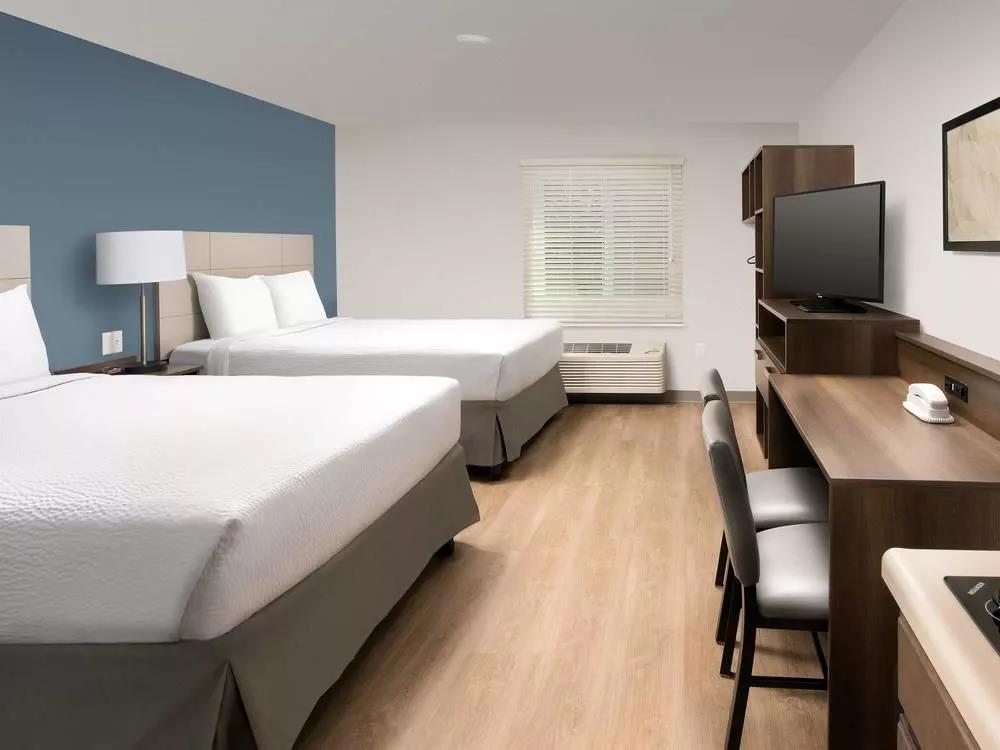 "Houston is home to some of the largest and most renowned medical centers, universities, and corporations in the country, each attracting significant extended-stay business—making it an ideal market for the WoodSpring Suites brand," said Ron Burgett, vice president, franchise development, WoodSpring Suites for Choice Hotels. "Four VP GP Houston, Inc. has a deep understanding of the local market and the WoodSpring Suites brand, with 18 existing WoodSpring Suites hotels. We look forward to delivering another outstanding guest experience."
The new four-story, 122-room property features three suite options, each equipped with an in-room kitchen featuring a full-size refrigerator, dishwasher, and free Wi-Fi. The WoodSpring Suites Houston 288 South Medical Center hotel is also 100-percent smoke free and offers a lobby coffee station, guest laundry rooms, an expanded lobby, and a 24-hour fitness center.
"WoodSpring Suites is a tremendous brand that provides great value for owners and guests alike. That's why we're thrilled to add the 18th WoodSpring Suites hotel to our portfolio, particularly in one of the fastest-growing cities in the country," said Ian McClure, President, Four VP GP Houston, Inc.
Canopy by Hilton opens first Texas hotel
Canopy by Hilton于德克萨斯州开设了第一家酒店
Canopy by Hilton, Hilton's lifestyle hotel brand, officially opened its first Texas hotel, the Canopy by Hilton Dallas Uptown.
Owned and developed by Dallas-based The Javelin Group, the newest Canopy by Hilton is centrally located in Dallas' Uptown district, steps from more than 100 shops, restaurants and entertainment venues. Positioned at the intersection of Cityplace West and Oak Grove, Canopy by Hilton Dallas Uptown includes design elements that speak to the history of Uptown, including artwork, vintage bricks from McKinney Avenue and a refurbished piece of the M-Line Trolley.
"We are honored to open the doors of Canopy's inaugural Texas property," Alan Naul of The Javelin Group said in a statement. "We look forward to providing out-of-town guests and locals alike a destination where they can get a true sense of local living in Dallas."
The hotel includes two food-and-beverage options. The Canopy Central Café, housed in the lobby, is a European-style café serving an artisanal-style breakfast that transitions into an all-day lunch and dinner menu, offering dishes such as flatbreads and open-faced sandwiches. The second is the Upside West Village, a rooftop bar and lounge offering views of downtown Dallas. Upside's mixology program, curated by Proprietors, the team behind famed Death & Co bars, includes craft cocktails, local and craft brews and a wine list by the glass or bottle. The locally-sourced food menu includes small bites and shared plates, varying from Citrus Salmon Tartare to Spicy Chicken Bravas. Open from 4 p.m. to midnight daily, Upside West Village has a separate elevator entrance from the hotel.
"We chose Dallas' Uptown district for our first Texas property and fourth in the U.S. because of the vibrant, historic and community-focused neighborhood," Gary Steffen, global head of Canopy by Hilton, said in a statement. "The proximity to endless dining, shopping and entertainment options will position Canopy as a natural and convenient choice for Dallas visitors."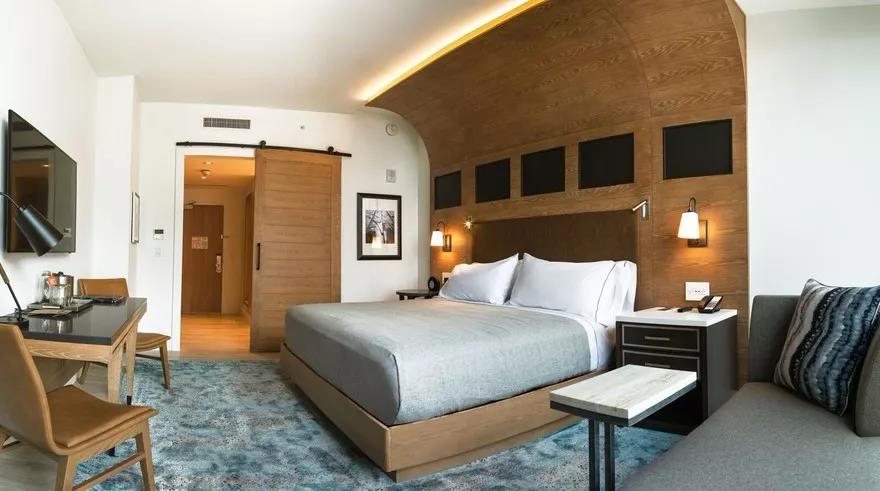 The hotel has 150 "Just-Right" rooms, designed to provide a modern hotel experience, as well as to immerse each guest into the neighborhood culture. Each guestroom is designed to be a reflection of Dallas through handcrafted furniture, Uptown-inspired artwork and residential amenities such as cooling mattresses, sliding barn doors and Nespresso machines. Starting at 830-square-feet, the hotel offers two suites, named Travis and Cole, which have separate living areas, balconies and upgraded furnishings.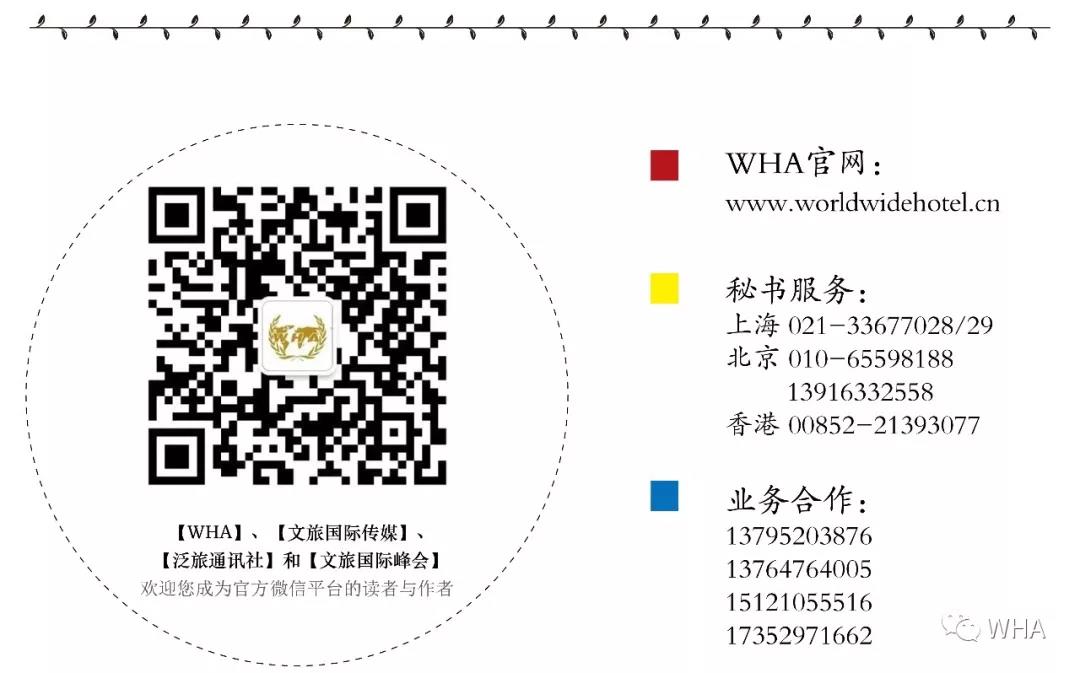 【WHA】、【泛旅通讯社】、【文旅国际传媒】、【文旅国际峰会】:
国际视野、行业声音、价值发布
WHA是世界酒店联盟的简称。世界酒店联盟和泛旅文化集团是旅游和酒店业颇具影响力的文化、资讯、传媒、论坛(峰会)、奖项评选、品牌连锁加盟、投资管理、供应商产业链合作的综合服务平台。泛旅通讯社、文旅国际传媒、以及文旅国际峰会作为WHA合作联动的官方微信平台,分享具有时效性和前瞻性的旅游和酒店业行业资讯。
欢迎您成为【WHA】、【泛旅通讯社】【文旅国际传媒】和【文旅国际峰会】官方微信平台的读者与作者,及时获取旅游和酒店行业诸多有价值的信息。